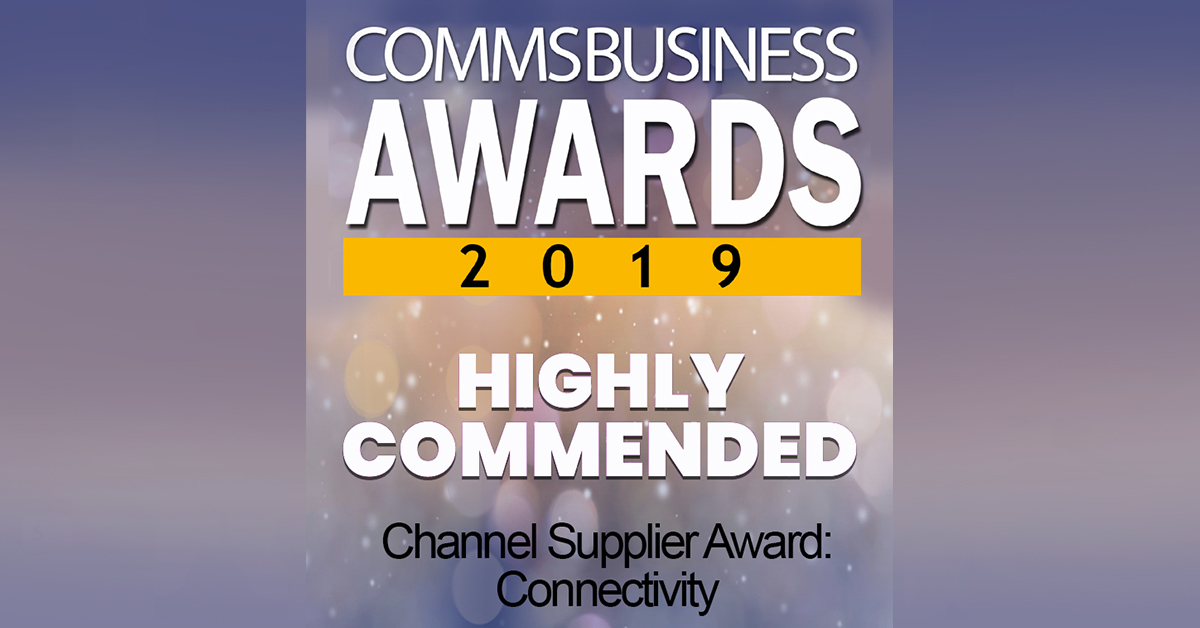 Spitfire has been 'Highly Commended' in the 'Connectivity' category of the prestigious Comms Business Awards.
The Award recognises ISPs, network operators and SIP providers, which provide the comms channel with excellent connectivity products. 
Spitfire is a multi-award winning Internet and Telephony Service Provider and one of the very few specialist business only ISPs focusing on the needs of channel partners and their customers. Spitfire's channel partners benefit from a single supplier that provides a comprehensive choice of business SIP telephony, Internet Connectivity and WAN solutions.
The Comms Business Awards, organised by Comms Business magazine, are widely acknowledged as a benchmark of excellence within the telecoms industry. The Awards celebrate and reward excellence in the provision of ICT solutions and are judged by an independent panel of industry experts.
Commenting on the award, Dominic Norton, Sales Director for Spitfire stated, "We are very pleased to be 'Highly Commended' in the Connectivity category of the Comms Business Awards. As a business ISP and also SIP provider, Spitfire recognises the needs of the business community in providing appropriate connectivity for the application being used whether that be for site-to-cloud access or end-to-end voice quality. Spitfire differentiates by providing connectivity solutions with geographically diverse resilience, defined performance SLAs and market leading repair targets. I am extremely pleased that the judging panel has recognised the importance of these aspects in delivering effective business Connectivity."