Dedicated Fibre Ethernet – FibreStream®
The gold standard of Internet connectivity
With superfast speeds reaching an incredible 10Gbps, Dedicated Fibre Ethernet is the undisputed champion of UK Internet connectivity. Using dedicated fibre all the way to your premises it's the fastest, most scalable and reliable connection around – making it the ultimate choice for businesses that demand the best. Choose Dedicated Fibre Ethernet from Spitfire and a premium service is delivered by way of unsurpassed performance, uptime and repair SLAs.
Dedicated Fibre Ethernet from Spitfire
With dedicated data speeds from 100Mbps to 10Gbps, ultra-low latency and high uptime availability, Spitfire's Dedicated Fibre Ethernet is the best high speed leased line Internet circuit available.
Choice of 8 different fibre access suppliers – BT Wholesale, COLT, CityFibre, G.Network, OFNL, TalkTalk Business, Virgin Media Business & Vodafone

With more "On-Net" buildings utilising this range of wholesale carriers, Spitfire can provide you with the most cost effective circuit choice, with the quickest and simplest installation, wherever you are located

Flexible contract terms available to fit your business needs, ranging from free of charge connection on a 12 month term to reduced monthly rental on a 36 month term

Uncontended & symmetric upload/download

Latency, jitter and packet loss performance SLAs on all circuits

100% target uptime backed by service credits

5 hour fix target & 24/7 support
WHO WOULD USE IT AND WHY? ...
Offering unsurpassed reliability, guaranteed performance and astounding speeds of up to 10Gb, Fibre Ethernet is the choice for businesses looking for dedicated and scalable bandwidth with the highest uptime available.
With fibre Ethernet now available from less than £200 per month it really is suitable for most businesses!  Then as your organisation grows the speed available can also be increased in a straight forward, quick and easy process – only pay for what you need.
All Spitfire Ethernet circuits are also suitable for carrying voice as well as data and other real time applications, thanks to the inclusion of market-leading targets for packet loss, delay and jitter. The marginal cost of running voice over an Ethernet circuit can be close to zero, meaning the savings compared with ISDN telephone lines can be up to 70% – plus all the benefits of disaster recovery options and flexibility inherent in a SIP service.
WHY ORDER FROM SPITFIRE? ...
We are one of the leading suppliers of Ethernet in the UK and have partnerships with nine different wholesale carriers. This means that for your specific site we can identify which is likely to be installed the fastest with least upheaval and then provide a quote at the most competitive price.
What's more, when combined with Spitfire's fully resilient multi-node core network ring, we can design a solution which provides different core node termination for primary and also backup circuits that you have with us – offering unsurpassed business continuity options at market leading prices.
Finally as an IP engineering specialist in voice and data networking, you can be safe in the knowledge that any investment you make in Ethernet now can be fully utilised in the future to supply SIP trunks and hosted telephony or connectivity to any of our other managed on-net services.
WHAT'S INCLUDED? ...
Free connection on 36 month contracts

Highly subsidised backup circuit options

Dedicated uncontended bandwidth

100% target uptime – backed by service credits

5 hour fix time SLA

Single Static IP Address

Full access to our UK based Support and Account Management Teams
OPTIONAL EXTRAS? ...
IP addresses – need more than one? Rent more at just £1 per month

Highly subsidised broadband backup circuit options are available, using the same IP address, allowing your business to stay connected.

Higher level firewall solutions and VPN remote access options
FAULT CLEARANCE TIMES …
All of our fibre Ethernet circuits are supplied with the same fault clearance time, regardless of the carrier that we use to deliver the circuit.  At just 5 hours and backed by industry leading service credits, this is the circuit of choice for businesses looking for the highest possible uptime. 
KEY POINTS …
Delivery lead time – from 25 days if on-net

Performance SLAs for data packet delivery

Dedicated uncontended bandwidth

Available as Internet, MPLS or site-to-site

Multiple carriers – BT Wholesale, City Fibre, Colt, TalkTalk Business, Virgin Media Business and Vodafone
How Dedicated Fibre Ethernet works

Get a quote
Business Fibre Ethernet Packages
Use our contact form to get a free quote on our Business Fibre Ethernet Packages.
Fill in your details and select which package you are interested in.
Unsure which package is best suited for your needs?
Contact our team today or give us a call on 020 7501 3333 or 0800 319 6000.
The information submitted on this form will be used solely for the purpose of responding to your enquiry.  A copy of our Privacy Policy may be found here
More about Fibre Ethernet circuits
Business Fibre Ethernet circuits are high speed, uncontended, full duplex symmetrical connections that deliver stringent uptime targets and repair times in the unlikely event of a failure, as well as performance SLAs in terms of extremely low Packet Loss, Jitter and Delay.
Example shown below of performance SLAs:
| | |
| --- | --- |
| Criteria | SLA Target |
| Uptime availability | 100% |
| Packet loss | Maximum of 0.01% |
| Latency | <3ms |
Spitfire is one of the UK's leading Ethernet providers and alongside our SLA targets other key features of our Ethernet service include:
Fibre resilient build options

SLAs backed with Service credits

Project Management

Fully Managed Cisco Routers (optional)

SNMP Monitoring
Fibre Resilient Build Options
Fibre Ethernet can be provided in three resilient formats (Standard, Protected and Diversely Routed) depending on your requirements.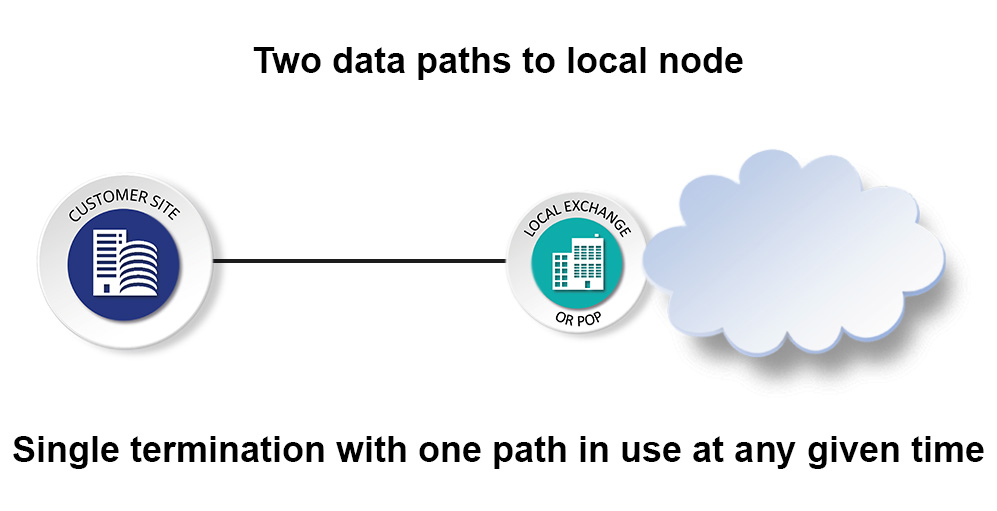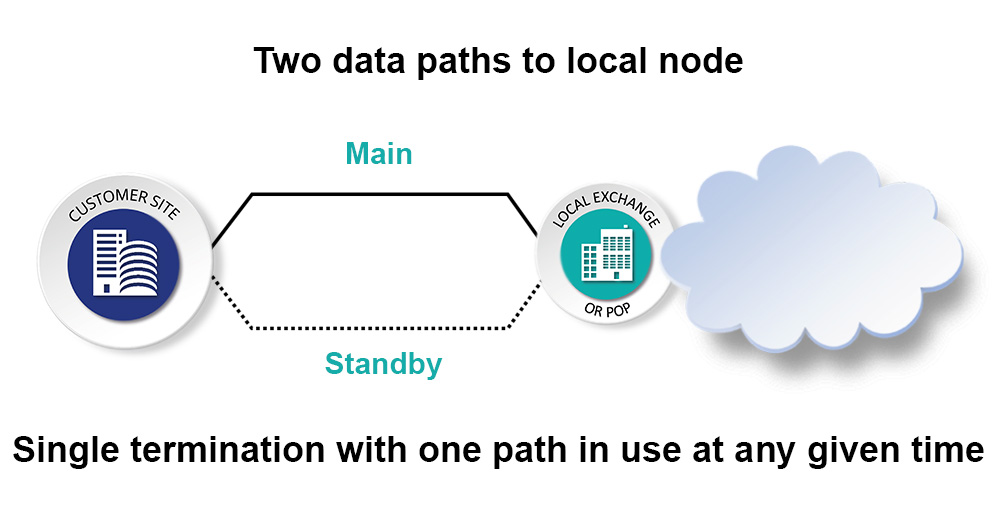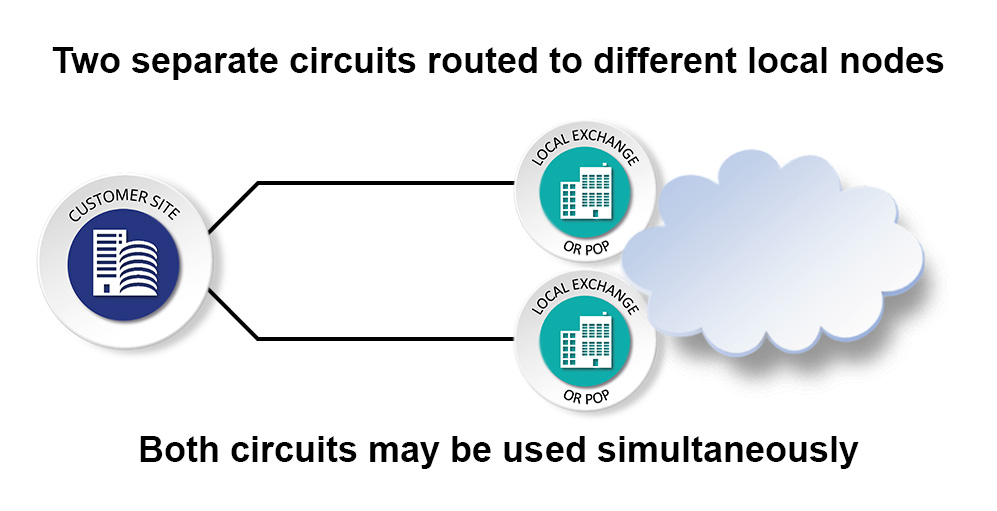 WAN MPLS & MULTI-SITE DATA NETWORKING
Our Fibre Ethernet circuits can also be used for Point to Point connections or to provide a private MPLS network with shared Internet access breakout.
Spitfire's MPLS service provides a low-cost way of linking your sites into a single network, giving you benefits in terms of ease of management across your entire network. Fibre Ethernet Leased Lines provide the backbone of multi site Private Networks or Private WANs – delivering an outstanding, cost-effective and secure Private MPLS WAN.
CONVERGED ETHERNET, VOIP AND SIP TRUNKS
Spitfire have extensive experience in VoIP technologies and are one of the UK's leading providers of SIP Trunks. Using your Ethernet Leased Line as a combined voice and data circuit to replace or supplement your ISDN30e offers cost savings of over 50%, as well as offering greater flexibility and Disaster Recovery benefits. Our experience with SIP and QoS allows us to ensure you get the most from your service, while using a single provider for your connectivity and voice services .
With speeds of up to 80Mb VDSL Fibre Broadband is an ideal solution for businesses running bandwidth-hungry applications while on a tight budget, as the additional bandwidth provided by fibre broadband will help reduce download/upload times.
Fibre broadband is also the ideal facilitator when moving services to the cloud as these hosted services become much easier to access with the enhanced speeds provided by Spitfire's fibre broadband solution.
Finally if you are after a fast and reliable connection for your working from home set-up then fibre broadband is the ideal choice.  Don't let your data connection hold you back!
CONNECT TO THE CLOUD
Providing a fast, low latency, secure private connection to Microsoft Azure or Amazon Web Services. CloudConnect from Spitfire allows you to easily connect your Ethernet and Spitfire MPLS network in to Microsoft Azure using ExpressRoute, or Amazon Web Services (AWS) using Direct Connect.
FWaaS (FIREWALL AS A SERVICE) ...
FWaaS is Spitfire's Firewall as a Service offering. It utilises Fortinet's Fortigate security platform to deliver an always-on resilient solution delivering market leading functionality. The as-a-Service model ensures you benefit from an advanced feature set backed by 24×7 technical support at a fraction of the cost of deploying an equivalent dedicated on-premise solution.
I have known Spitfire
for 15 years and have always found their service to be exemplary.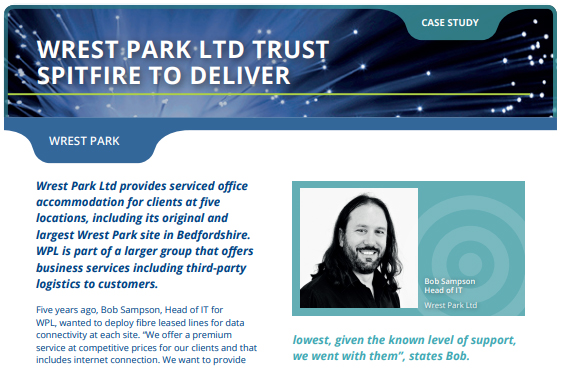 Wrest Park Ltd provides serviced office accommodation for clients at five locations, including its original and largest Wrest Park site in Bedfordshire.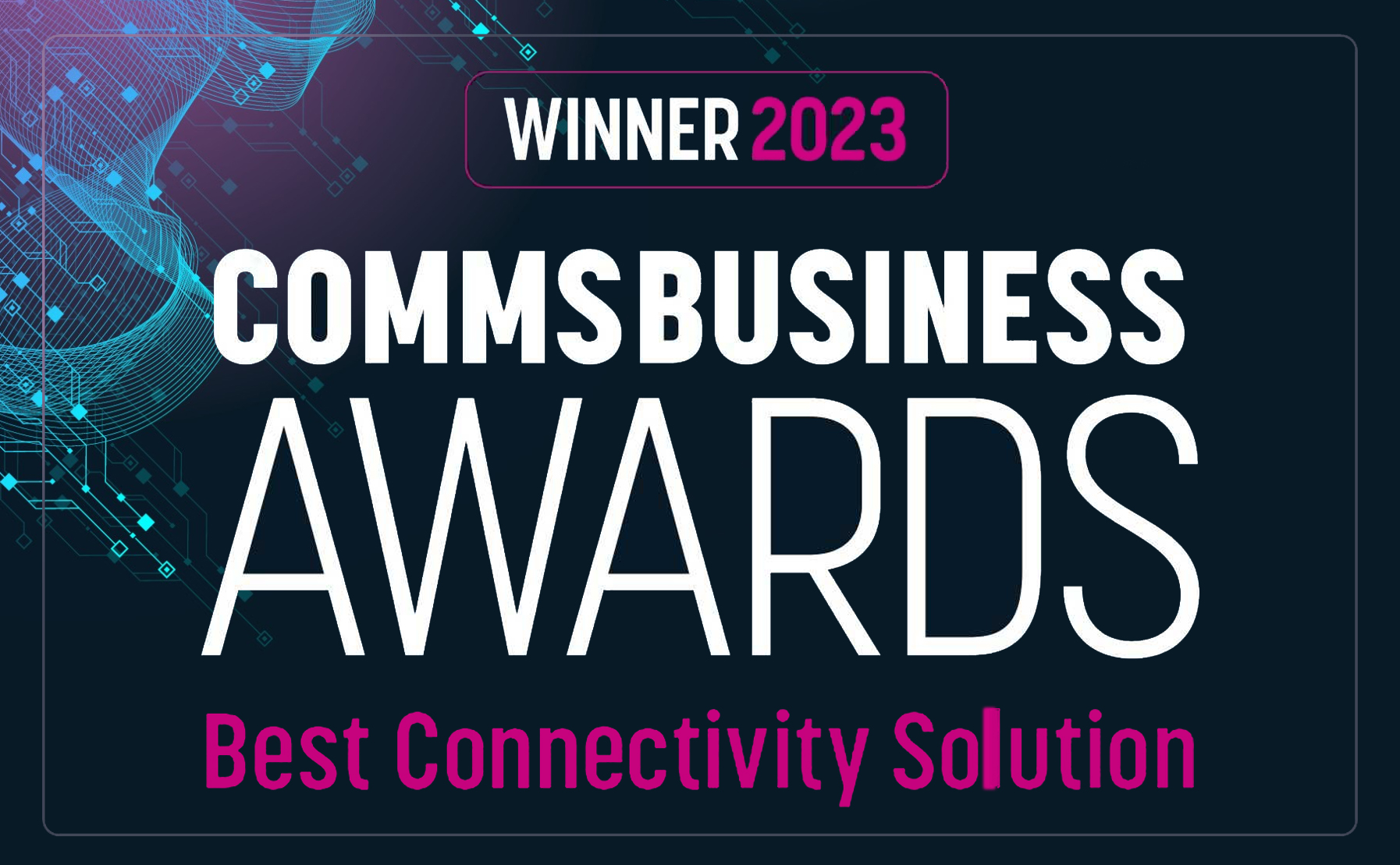 Spitfire Connectivity Architecture
The information submitted on this form will be used solely for the purpose of responding to your enquiry.  A copy of our Privacy Policy may be found here
The information submitted on this form will be used solely for the purpose of responding to your enquiry.  A copy of our Privacy Policy may be found here
A hummingbird's heart beats at over 1,000 times a minute and its wings will beat about 70 times per second
Spitfire's FibreStream® IP Circuit transmits at up to one Gigabit per second
A hummingbird's heart beats at over 1,000 times a minute and its wings will beat about 70 times per second
Spitfire's FibreStream® IP Circuit transmits at up to one Gigabit per second
A hummingbird's heart beats at over 1,000 times a minute and its wings will beat about 70 times per second
Spitfire's FibreStream® IP Circuit transmits at up to one Gigabit per second