Terms & Conditions, SLAs, Practice and Policies
 Spitfire value our reputation which is why we take our commitments very seriously.  We believe that clarity and simplicity lead to cultivating our relationships through trust and there is no better way to achieve this than to make all our legal documentation easily accessed here.
If anything is unclear, please do not hesitate to contact your Account Manager for further information.
Choose Spitfire and avoid the frustration of long wait times!  We are proud of our own proven record for low call answering times and over 80% of service requests are resolved by the support technician who originally answers your call.
To achieve these high standards we believe our technicians are amongst the most highly skilled in the industry, for example our aim is that all are a minimum of Cisco CCNA certified within 18 months of joining.
By empowering our support team to take ownership of your issue you benefit from a swifter resolution and knowledgeable feedback throughout the process.
LATEST CALL STATS ...
October 2021
Support Technicians answered…
85.87% of received telephone calls* within 15 seconds
88.51% of received telephone calls* within 30 seconds
88.91% of received telephone calls* within 60 seconds
The average** wait time was just 8 seconds
*Monday to Friday 08:00-20:00 (excluding Bank/Public Holidays).
**modal average (i.e. the most frequently occurring value in the dataset)
TECHNICALLY TRAINED ...
All Spitfire Support Technicians are technically trained to a minimum of Cisco CCNA certification standard
FIRST CONTACT FIX ...
The Spitfire Support Technician that answers the phone will normally be the person that positively progresses the customer support case. Where this is not possible, the Support Technician will still take ownership of the fault and manage the resolution process to provide the best possible customer experience.
QUALITY ASSURED ...
Spitfire's credit backed Service Level Agreement underlines the commitment Spitfire makes to provide a Quality Assured support service.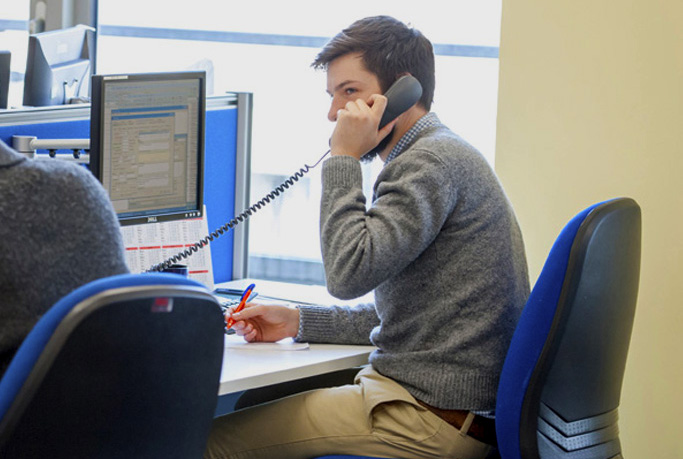 Over 80% of service requests resolved by original support technician
On occasions where your issue may need reviewing by one of our specialist voice or IP engineers your originally assigned support technician will continue to manage the resolution process and keep you informed, acting as a single point of contact. Our specialist engineers are highly skilled in their area of expertise and some have careers at Spitfire spanning in excess of 10 years.
Timely resolution of an issue is clearly important to every customer. Our services are backed by market leading Service Level Agreements that we are proud to share on our public website. Where an issue is not immediately resolved we operate a sophisticated fault management system keeping close track of the timeline and progress of each support case.
We also follow our "Keeping Customers Informed" initiative by providing monitored and consistent updates by phone, email and SMS as well as via our customer portal. 
Our team's combination of expertise and longevity underpins their familiarity of our customers and their networks. The success of this approach is evidenced by our strong and long-lasting customer relationships some of whom have been with us for over 20 years.
We take the time to really understand our customer's business and the voice and data networks that underpin them.
Call 020 7501 3030 during Spitfire Support Working Hours. 
Customers may E-mail a detailed description of their issue, including any applicable product or account identifiers, to Spitfire Support. 
Spitfire aims to process Emails received Monday to Friday between 08:00-19:30 within 30 minutes of receipt (excluding public holidays). For all new requests customers should await a reply or confirmation of their Case Reference.
Updates on incidents in your area.