Spitfire takes business connectivity to the next level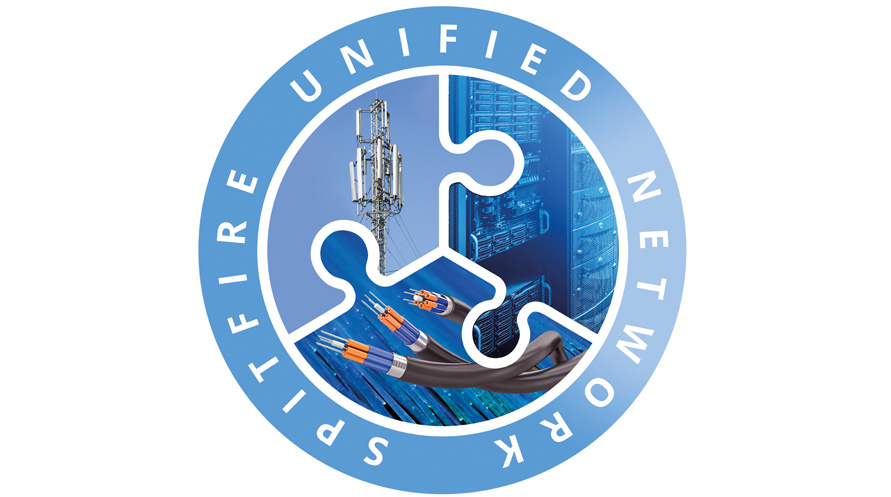 Spitfire takes business connectivity to the next level with Full MVNO agreement using EE network in partnership with BT Wholesale
-'Spitfire Unified Network' and 'Enhanced Mobile' will deliver first class connectivity, better security, flexible & innovative billing plans and a more efficient network architecture –
– Full MVNO solution will provide Spitfire's core network with access to EE's award-winning 4G and 5G Radio Access Network –
LONDON, UK. 3 July 2023
Spitfire Network Services Ltd (Spitfire), the award winning provider of fixed line voice, internet and wide area network services to business, has today announced a full mobile virtual network operator (MVNO) agreement with BT Wholesale.
Spitfire will interconnect its advanced latest generation core network with BT Group's award-winning EE 4G and 5G Radio Access Network.
With 'Enhanced Mobile', the new 'Spitfire Unified Network' will offer first class connectivity, better security and, flexible and innovative billing plans, to SME, enterprise and IoT customers across the UK with the potential for greater efficiency via the integration of fixed and mobile networks.
Spitfire already provides customers with significant choice and the 'best fit' of available next generation fixed line fibre and private network connectivity, including direct access into Amazon AWS/Microsoft Azure and other cloud providers through Spitfire's Cloud Connect solution.
This will now be expanded to include 4G voice and 4G/5G, data and IoT connectivity with Enhanced Mobile. Spitfire customers can now obtain a single unified network across their entire mobile and fixed line estate, for a true end-to-end solution without the need for data to traverse the public internet, improving security and manageability. The requirement for IPSec VPNs or similar networking security technology is potentially avoided, allowing for less equipment configuration time. Another technical benefit is that customers can specify a private APN network and bring their own IP address range.
The full MVNO gives Spitfire greater control of core network functionality, providing customers with enhanced services for IoT and mobile data connectivity, and will enable future integration with its leading hosted telephony solution FireSwitch™.
Spitfire is now well positioned to provide businesses with next level unified network solutions that meet its evolving connectivity needs.
The Spitfire Customer Portal provides comprehensive easy-to-use online access to view and manage all provided services in one location, including provisioning and support updates. The customer only has to engage with one connectivity supplier for all sales and support and will receive a single invoice for all services and sites. All providing for the straightforward adoption of the latest IoT and mobile network technology.
Harry Bowlby, Managing Director, Spitfire Network Services Ltd, said: "This new agreement is extremely exciting for Spitfire. By adding Enhanced Mobile to our service offering, we complete the jigsaw by enabling our customers and partners to benefit from easy access to one unified network solution for all of their connectivity needs. In conjunction they will continue to benefit from our experienced and highly trained UK based team providing the best levels of business class customer service."
The solution will offer businesses access to EE's award-winning 4G and 5G network. EE is the UK's best network as shown by RootMetrics®, offering great coverage, fastest median speeds and most reliable mobile connectivity – including 5G availability in nearly every UK town and city. EE's 5G network covers more than 68% of the population and expanding into more rural populations. Its 4G network already covers 99% of the population and is on track to reach 90% of the UK's geographic landmass by the mid-2020s.
Alex Tempest, Managing Director, BT Wholesale, said: "We're pleased to be working with Spitfire as they launch this new full MVNO service.
"BT Wholesale has worked with Spitfire for more than 20 years and this has led to Spitfire reaching our Elite Partner status. Spitfire prides itself on its engineering capability to deliver innovative propositions and tailored customer service. We are excited for this next stage in Spitfire's evolution, combining its end to end communications portfolio with the UK's best mobile network in EE. We're proud that Spitfire has recognised the value of our network and our ongoing investment, with our ambition to provide 5G anywhere in the UK by 2028."
The Enhanced Mobile and Spitfire Unified Network solutions will be commercially available in autumn 2023. For more information or to contact Spitfire Network Services Ltd directly, businesses should go to www.spitfire.co.uk/mvnopressrelease