Spitfire named as a supplier on Crown Commercial Service's Network Services 3 framework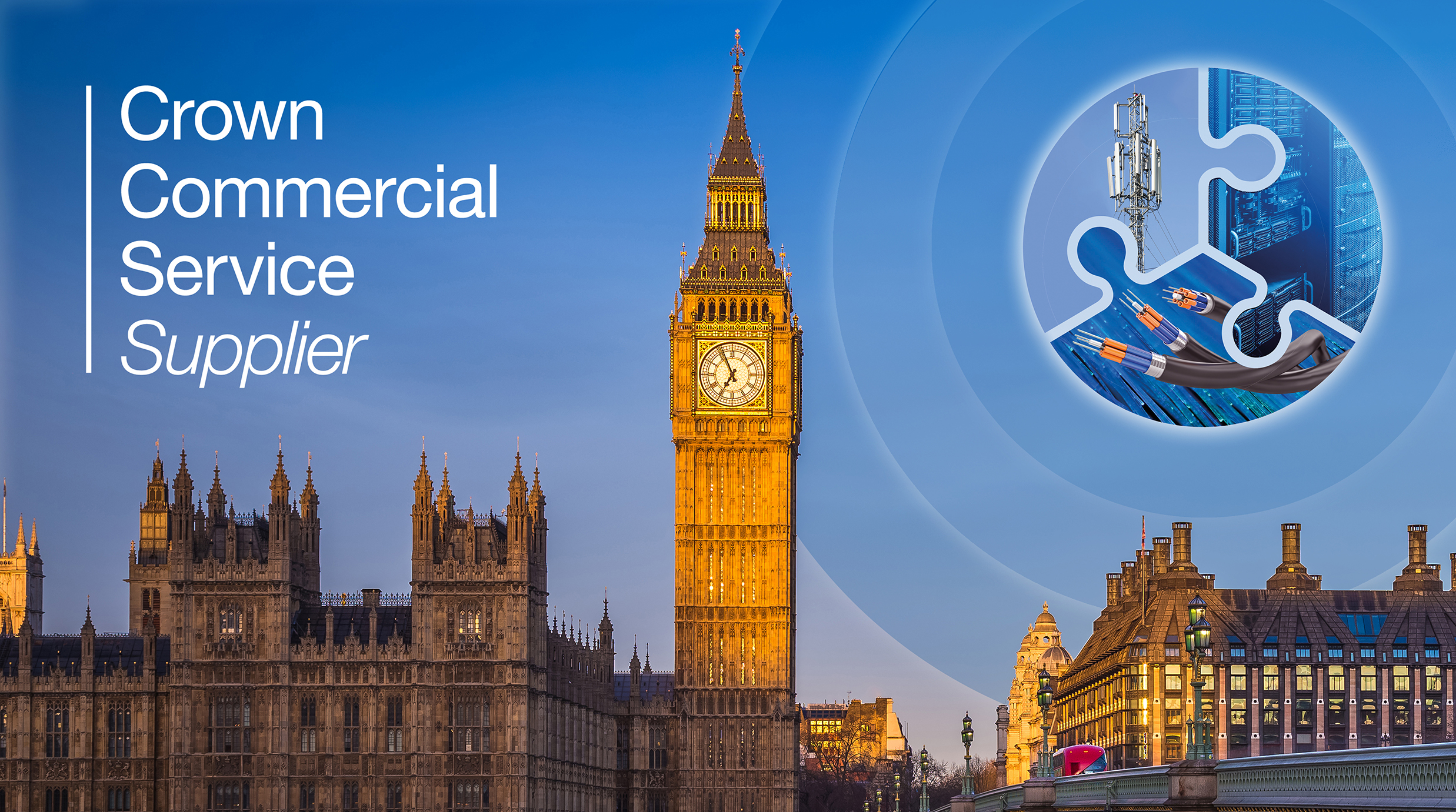 LONDON, UK. 1 August 2023
Spitfire Network Services Ltd (Spitfire), the award-winning provider of voice, internet and wide area network connectivity services, is proud to announce it's been named as a supplier on Crown Commercial Service's Network Services 3 (NS3) framework (RM6116). This significant achievement grants Spitfire the opportunity to offer its cutting-edge solutions to UK public sector organisations, supporting the government's 'cloud-first' initiatives and revolutionising the way they access, utilise, and leverage modern network services.
Crown Commercial Service supports the public sector to achieve maximum commercial value when procuring common goods and services. In 2022/23, CCS helped the public sector to achieve commercial benefits equal to £3.8 billion – supporting world-class public services that offer best value for taxpayers.
CCS's NS3 framework is designed to streamline procurement processes for UK public sector entities, providing them with a comprehensive list of pre-approved and trusted suppliers offering the latest advancements in network connectivity and telecommunication services.
As a supplier on the framework, Spitfire will play a pivotal role in enabling public sector organisations to optimise their operations, enhance efficiency and deliver public services that offer the best value for UK taxpayers.
The framework's focus on providing connectivity to cloud-based data and applications by using terrestrial and wireless networking, as well as embracing emerging technologies such as the Internet of Things (IoT) and Smart Cities connectivity solutions aligns seamlessly with Spitfire's commitment to innovation and expertise in delivering advanced communication solutions.
Indeed, Spitfire's groundbreaking One Network™ provides a single private network for fixed line, mobile and cloud connectivity for a true end-to-end solution without the need for data to traverse the public internet, significantly improving security and manageability for organisations.
Spitfire has been awarded Lot 1a: Inter site Connectivity (Wide Area Network) / Data Access Services; Lot 4a: Analogue telephony (including SIP); and Lot 4b: Digital Communication Services (Unified Communications). This recognition underscores Spitfire's deep understanding of the unique requirements of the UK public sector and its ability to deliver reliable, secure, and future-proof solutions.
Harry Bowlby, Managing Director, Spitfire Network Services Ltd said, 'We are delighted to be named as a supplier on Crown Commercial Service's Network Services 3 framework. This achievement reflects our dedication to providing modern network connectivity and communication technologies to support the UK government's 'cloud-first' initiatives. We look forward to working closely with public sector organisations, contributing to their digital transformation, and driving innovation to meet their evolving needs.'
As a supplier on the NS3 framework, Spitfire is poised to help public sector organisations harness the full potential of modern network technologies, enabling cloud-based designs that offer flexibility and a better security posture. The company's solutions are tailored to optimise connectivity, enhance security, and ensure seamless communication, empowering the public sector to focus on delivering exceptional services to the UK.