Free set-up and just £6 per extension per month

We are pleased to announce the launch of our new cloud hosted telephone system.
To celebrate we are offering free set-up and extension rental at just £6 per extension user.  We can provide this hosted telephony solution as either full or self managed and it comes with a complete feature set included in the price.
There is no better time to move your voice to the Cloud!
Our latest fully featured hosted telephony solution

No upfront costs and just £6 per-user monthly rental

Easy to use and manage

Add telephone extensions whenever and wherever you need them

Link multiple sites together and operate as one

Number flexibility – keep existing numbers or add new numbers from any geographic location

Assured call quality using Spitfire Voice Approved Broadband or Converged Ethernet circuits

Inbound & outbound backup call resiliency included as standard

Award-winning Hosted PBX service provider
HOSTED PBX 2.1 COSTS ...
Probably the most cost effective Cloud business telephone system available but at the same time not sacrificing any of the key features required by small and medium sized companies.
Hosted PBX 2.1 has been developed by our in-house engineering team to provide a cost-effective and highly scalable Cloud telephony solution.  We will continue to innovate this new platform by adding exciting new functionality, ensuring that your business is future proofed all for one simple low cost monthly payment.
We are currently offering Hosted PBX 2.1 with no connection or set up charges and just £6 per month per telephone extension, inclusive of all available features.  Combined with telephone handset rental, from less than £3 per month, your business can benefit from a fully fledged business telephone system at less than £10 per user per month including handsets!!
There has never been a better time to upgrade to a Hosted PBX with an award winning service provider.
WHICH FEATURES COME WITH THE SYSTEM? ...
Some of the most common features are listed below, but please speak to a member of our Sales Team for a complete list of supported features:

Web based management console

Call Management/Routing (e.g. call transfer, forward, hold, park/pickup)

Auto Attendant/Digital Receptionist/Call Queuing & Management Statistics

Voicemail/Music on Hold

Call Twinning (Ring Extension & Mobile Simultaneously)

Soft phone integration

Programmable buttons on handsets/soft phone

Group phone directory

Voice Mail to email notification

Multi-user conference call bridge
HOW DOES HOSTED TELEPHONY WORK? ...
In order to make or receive a call, your handset or softphone on site needs to connect to the caller via the PSTN (Public Switched Telephone Network).  Spitfire has a unique place in the market as we offer a fully managed end to end solution to support the full journey of a call.
Your Hosted PBX 2.1 phone system is located in one of Spitfire's secure data node facilities. From here it connects to the Spitfire SIP network; a network isolated from the public internet and purely dedicated to SIP voice traffic, with a direct interconnect to the PSTN.
Your office users connect to Hosted PBX 2.1 using a Spitfire voice approved data connection to assure business voice quality and provide a completely secure connected environment.  The call will be delivered to the handset or softphone to complete the route from the PSTN to your users.
Any remote users or branch offices may also connect to the hosted phone system using existing Internet connections, however please discuss these with us so that we can advise on how to assure call quality.
All handsets are pre-configured by our engineers and are set up on a 'plug-and-play' basis to make self-installation extremely straight forward.  For businesses located within the M25 we currently also include at no additional cost 3 hours of on-site installation!
Each user will have an extension on the system, with everything managed centrally on Spitfire's network, regardless of their location. This makes adding user extensions simple and keeps lead times short, with handsets sent out ready to plug in and use immediately.
HOW RELIABLE IS CLOUD TELEPHONY? ...
With Spitfire? Extremely.  For a start Hosted PBX 2.1 is located in one of our secure core network nodes.  Not only do we build resiliency in to our server architecture but the node itself has been deployed with power and backup redundancy.
Our core network has been designed to provide high availability for all inbound and outbound telephone calls. Not only do they connect via geographically diverse endpoints, but Spitfire also interconnect with multiple global Tier 1 wholesale voice carriers – offering unprecedented levels of reliability, up-time and call quality.
When paired with a Spitfire voice-approved data circuit we are also able to offer a complete end-to-end service, not only assuring voice quality but also up-time availability.
Spitfire have been providing hosted telephony, SIP and Voice over IP solutions for more than 10 years.  Cloud telephony is now the preferred option for nearly all businesses that we partner with.
KEY BENEFITS ...
Feature rich system – all features included so no expensive hardware or licence key add-ons if your requirements change.

Future proof upgrade and development path – Hosted PBX 2.1 is developed in-house and it's feature set will continue to grow as your business does.  If for whatever reason your requirements go beyond the current capabilities of Hosted PBX 2.1, Spitfire can easily move you to our 3CX Cloud solution using the same telephone handsets. We have you covered!

Scalability – the system grows with your business so that you can add extensions as and when you need to.

Flexibility of location – download and use the recommended Bria softphone and smartphone app to work from anywhere.

Free of charge set up, low cost per user rental, cheap phone calls all with one provider for simple billing.

Free calls between extensions and other connected offices.

Easy to use online portal to self manage users as required.
FREE SETUP OFFER …
Hosted PBX 2.1 is designed to be a low cost self-install system and is easy for users or your IT department to connect by themselves.
However for a limited time Spitfire are providing 3 hours of free on-site installation for businesses located within the M25.  Spitfire are the only hosted PBX solution provider on the market to offer free on-site installation and training!
HOSTED PBX 2.1 vs 3CX CLOUD …
Although both systems provide a great business quality hosted phone system, which is better suited to your business? Both systems are hosted within a secure Spitfire network node – so how do you choose?
The main difference between the two solutions is the features that they offer.  Hosted PBX 2.1 is now the preferred option for most businesses although some will require a feature not yet available, as shown in the table below, when 3CX Cloud will be the recommended choice.
Feature

Spitfire
Hosted PBX 2.1

Spitfire
3CX Cloud

Call Reporting

X
√

Call Recording

Coming Soon!

√

UC e.g. Web Meeting

X
√

CRM Integration

X
√

Wallboard

Coming Soon!

√

Soft-phone /Mobile App

No dedicated App but can use Bria soft-phone

3CX App included
Please call us and speak to our team who will be more than happy to discuss your requirements and recommend the correct option for your business.
020 7501 3333
WHY ORDER FROM SPITFIRE? …
Spitfire are an award winning service provider with over a decade of experience providing SIP solutions, and we have won back to back awards for the Best Hosted PBX at the Comms National Awards.
When using a Spitfire voice approved Ethernet or Broadband circuit, call quality from the handset to the PSTN network can be ensured at all times, making Spitfire one of the only providers to offer a fully owned end-to-end solution with quality guarantees.
Our dedicated and proactive Account Management means that you have a single point of contact to work in partnership with your business to help keep on top of your comms services and changing requirements. Our Account Managers are all technically trained with a minimum of CCENT qualification so that they can provide useful insight and relevant recommendations. Our Account Management includes regular contact and account reviews, with a hands-on approach and personal touch.
Spitfire's Support is carried out in-house by trained and qualified engineers and technicians. Spitfire boasts an award-winning Support Team who are quick to react and will always aim to fix your fault on the first call. With a target of 15 seconds to answer the phone, we won't leave you on hold if you have a technical issue.
IDEAL FOR HOME WORKING     
Learn more …
More about Hosted PBX 2.1
Business Grade Call Quality
End-to-end solution provided by Spitfire

Dedicated SIP SDSL M or converged Ethernet voice-approved circuits

Resilient backup voice routes provide for both inbound and outbound calls
Working from home doesn't need to mean compromising the efficiency of your communications.  Our range of hosted phone systems and business connectivity can help you solve all of these problems.
Highly scalable at short notice – easily increase/decrease the number of extensions as required

Divert calls to a predetermined backup destination

Deploy the system over multiple locations for free calls between internal office extensions
Port existing telephone numbers to Spitfire's SIP network

No need for diversion charges when moving office

Numbers available from all UK dialling codes, regardless of your geographic location.  We can even provide numbers from


International locations.

We have had no issues, it's performed flawlessly and does everything that we need.
IFC Advisory was established in 2014 to provide a first class advisory  communications service for clients focusing on investor relations.  As a company specialising in investor and financial public relations, effective business communications is essential.  So when IFC Advisory relocated offices within the City
of London last year they needed a provider of voice and data network services that could deliver reliable and efficient solutions.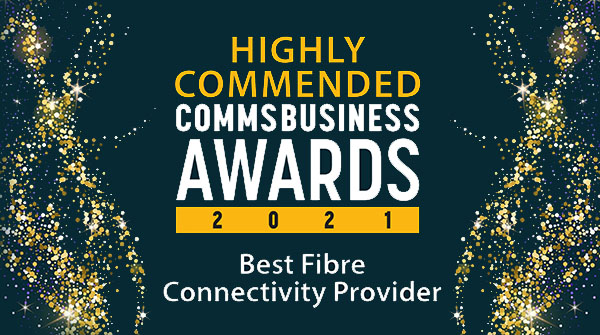 Barnacle Geese migrate twice a year, sometimes travelling over 3,000 miles in search of warmer climates.
Free migration to Spitfire's Cloud hosted telephone system.
Easy to self-manage. From £6 per extension per month.
Barnacle Geese migrate twice a year, sometimes travelling over 3,000 miles in search of warmer climates.
Free migration to Spitfire's Cloud hosted telephone system.
Easy to self-manage. From £6 per extension per month.

Thank you for contacting us
​Please complete your details and we will contact you shortly.  Alternatively feel free to call or email our team on 020 7501 3333 or 0800 319 6000
Barnacle Geese migrate twice a year, sometimes travelling over 3,000 miles in search of warmer climates.
Free migration to Spitfire's Cloud hosted telephone system.
Easy to self-manage. From £6 per extension per month.