IoT is rapidly evolving and by definition requires Things to be connected, from device, to IoT platform, to user. All from any location. The diversity of IoT deployments therefore need an equally diverse range of connectivity solutions, especially Mobile Data.
Spitfire's IoT Gateway provides this connectivity foundation.
When developing or deploying an IoT solution the entire ecosystem needs to be considered. Not only the endpoint device and the application features but just as important the underlying connectivity that carries the data.
IoT connectivity is not only about connecting your devices to the internet but also interconnecting with your IoT platform, whether in your office, datacentre, cloud platform or distributed to the edge. Every IoT solution is different so when designing your IoT network it is essential to have a diverse range of IoT focused connectivity solutions at your fingertips.  Our expertise, in designing and developing your unique IoT Ecosystem, will ensure the flow and protection of your data throughout its journey.
WHAT IS IOT? ...
The Internet of Things (IoT) is a system of devices and machines that interoperate over a network without requiring human intervention. With the continued development of enabling technologies and technical standardisation there has never been a better time to develop or deploy an IoT ecosystem.
IOT WAN ...
Deploying your IoT devices is only one part of building your ecosystem. Building the Wide Area Network (WAN) over which all of your sensor data, back office analytics and customer interfaces operate is another matter. This WAN may well be geographically diverse, have high bandwidth and low latency requirements and be highly available and scalable. Whatever the specific demands of your IoT application are, Spitfire can design and deliver your Wide Area Network.
Fixed line connectivity from SLA backed Broadband to gigabit Ethernet.

National and international MPLS networks

Low latency, guaranteed throughput to major Cloud Service Providers' IoT platforms

Centralised internet breakout and VPN consolidation via FWaaS
IOT DEVICE CONNECTIVITY ...
IoT devices are extremely diverse in their nature and therefore their connectivity requirements. Spitfire's range of IoT focused connectivity solutions for devices could be required for connecting anything from a near shore wind farm to a fork lift truck in a warehouse. In any situation we offer a range of fixed line (Broadband and Ethernet) and mobile (3G/4G) solutions to meet individual device needs.
3G/4G IoT SIMs, ruggedized for even the most challenging environments

Mobile data access with static IP addressing

Wide range of Broadband and Ethernet services
IOT ECOSYSTEM ...
Spitfire Mobile Ethernet is ideal for IoT deployments as the SIMs may often need to be in devices/gateways which are located outdoors, in vehicles on-the-move, dusty/dirty environments or in hard-to-reach, infrequently visited sites which can be extremely challenging to maintain. The ruggedised SIM is designed to withstand these harsh conditions and have a significantly longer useable lifetime than a standard retail provided SIM.
WHY SPITFIRE? ...
Spitfire's expertise lies not in deploying the connectivity and wide area networks that are essential to underpin any IoT ecosystem. For Spitfire, the needs of the application come first. The network is simply not fit for purpose if it fails to consistently deliver the performance required by the application. To this end, when considering your IoT deployment we are ideally positioned to offer advice and to design and deploy your IoT connectivity solution. 
The sheer diversity of IoT applications drives equal diversity in ecosystem design and therefore connectivity options. While broadband and WiFi may suit a smart home device this technology won't stretch to deployments where the device is mobile, has power limitations or is deployed in extreme environmental scenarios. A farmer may use LoRaWAN® to track deer on a remote farm whereas a smart water meter would benefit from the low power and signal benefits of the 2G mobile network.
At Spitfire we design an overall network solution that meets the specific application requirements. Our methodology is called 'Customer Applications Network Needs' or CANN. It is particularly useful when considering IoT applications because the ecosystem is much broader than that of typical business software applications, with a far greater diversity of both application networking requirements and the solutions needed to address them.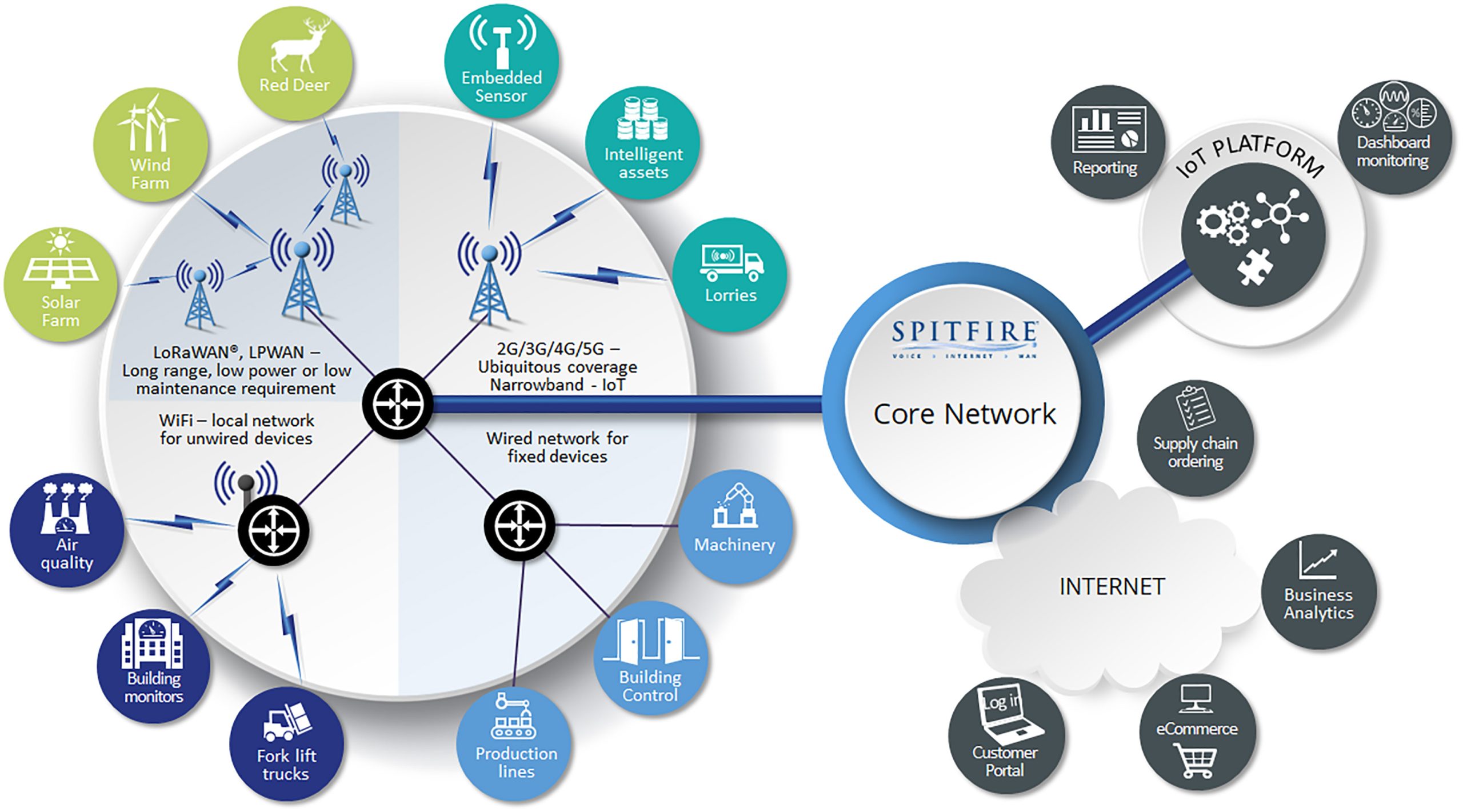 Spitfire are a UK leading provider of business internet circuits. Using eight different wholesale carrier networks to provide local connectivity to your site, we are able to select an access circuit to provide the best availability, most competitive price, shortest lead time, or network redundancy level required.
With access to the three main mobile network operators in the UK we have a mobile data solution for businesses facing connectivity challenges, keeping you connected anywhere, anytime.
All of our fixed and mobile data connectivity solutions can provide access to our geographically diverse multi-node 100Gb core network and our range of managed network services, whether that be a full MPLS network, a cloud hosted telephone system or firewall security solution, access to AWS/Azure or a simply Internet access via one of the top IP transit providers in the world.  We have you covered.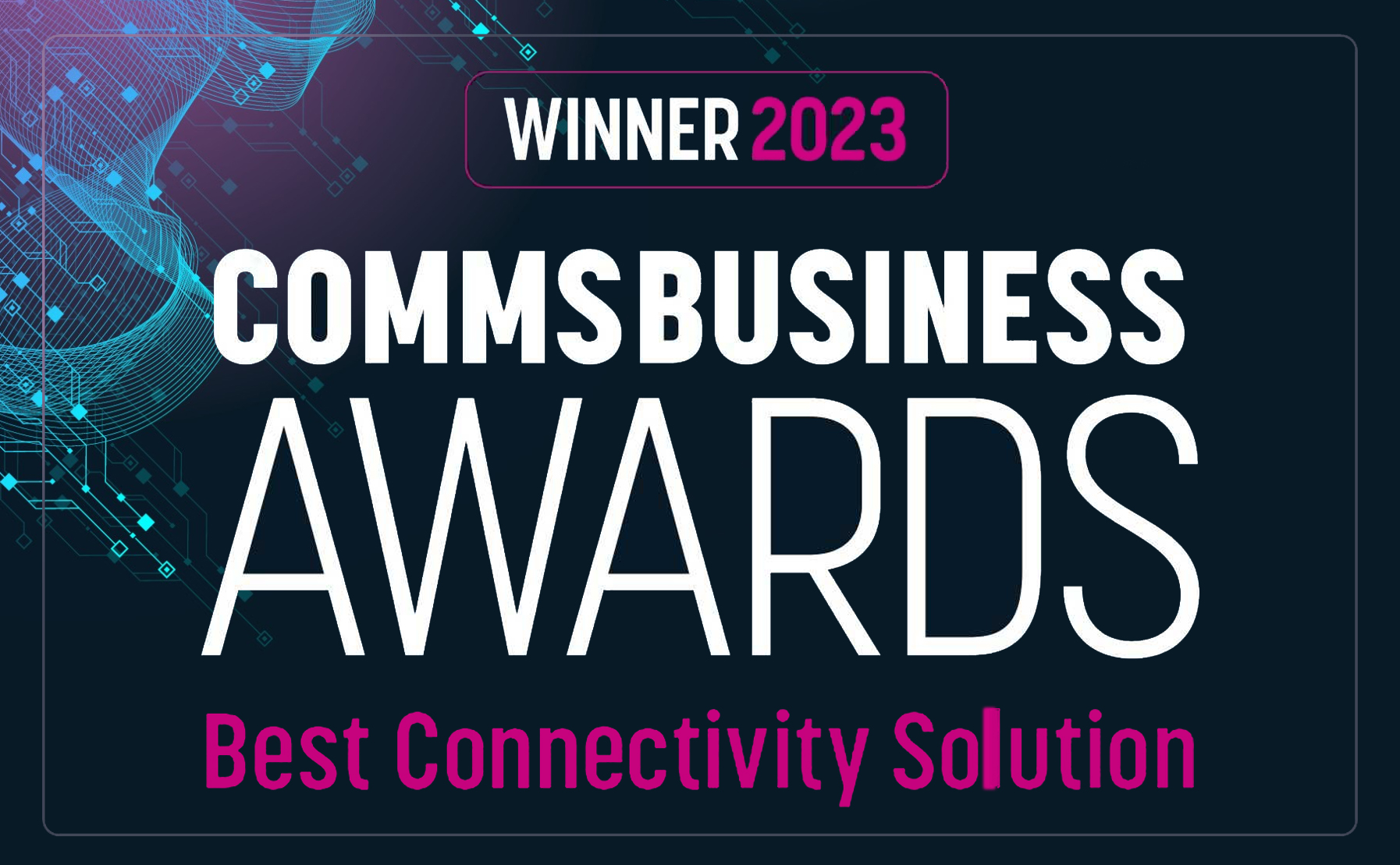 On returning to the hive, Honey Bees communicate the distance, direction, and quality of nectar-rich flowers to their fellow workers.
Spitfire's IoT solutions – a smarter way to connect, collate and communicate
On returning to the hive, Honey Bees communicate the distance, direction, and quality of nectar-rich flowers to their fellow workers.
Spitfire's IoT solutions – a smarter way to connect, collate and communicate
On returning to the hive, Honey Bees communicate the distance, direction, and quality of nectar-rich flowers to their fellow workers.
Spitfire's IoT solutions – a smarter way to connect, collate and communicate
The information submitted on this form will be used solely for the purpose of responding to your enquiry.  A copy of our Privacy Policy may be found here
The information submitted on this form will be used solely for the purpose of responding to your enquiry.  A copy of our Privacy Policy may be found here